Girls Lacrosse Falls Short at State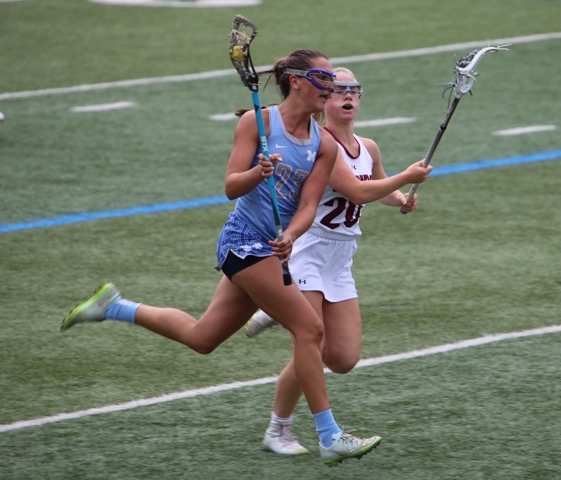 Hang on for a minute...we're trying to find some more stories you might like.
For the first time in three years, Wando girls' lacrosse team made it to the State Championship.
They played hard, but ended up barely coming up short in an 8-9 loss against J.L. Mann.
"Just getting to state this year was really awesome. The last time we went to state was my freshman year, and we actually played J.L. Mann that year too," senior team captain Lee Buck said. "We had a new head coach and a fairly young team so it was just awesome to be able to get there because no one really expected it."
Head Coach Brooke Black has been pushing them the whole season to make it to state.
"I told this team from the very beginning that this is what our ultimate goal is — to make it to state. And they came out from the very first game against J.L. Mann to the very last," Black said. "It was amazing. As my first year as head coach… I felt absolutely blessed to be a part of this team."
There were few nerves going into the game, according to senior Sophie Moore. And during the first half, they showed it.
"We were a little nervous, but overall we were just ready to play. We were up 3-0 at the beginning and then it got to halftime we were tied 5-5. Usually we're a halftime team but we played really well the first half instead this game," Moore said. "So when it got to 9-5, everyone rallied together and we just said 'Look we aren't out of it yet. We can score goals in less than a minute,' and that's exactly what we did. We got it to 9-7, and then I got an assist from Wheaton Shipman to make it 9-8."
With less than a minute left, they fell short of converting the game. But they don't feel disappointed by their performance this year.
"Everyone on the team put in everything they had and we played a really good game and did everything we could, they just outplayed us in the end," Buck said.
Coach Black agrees.
"They've sacrificed a lot to get there, and I couldn't be prouder of them fighting through that whole game"