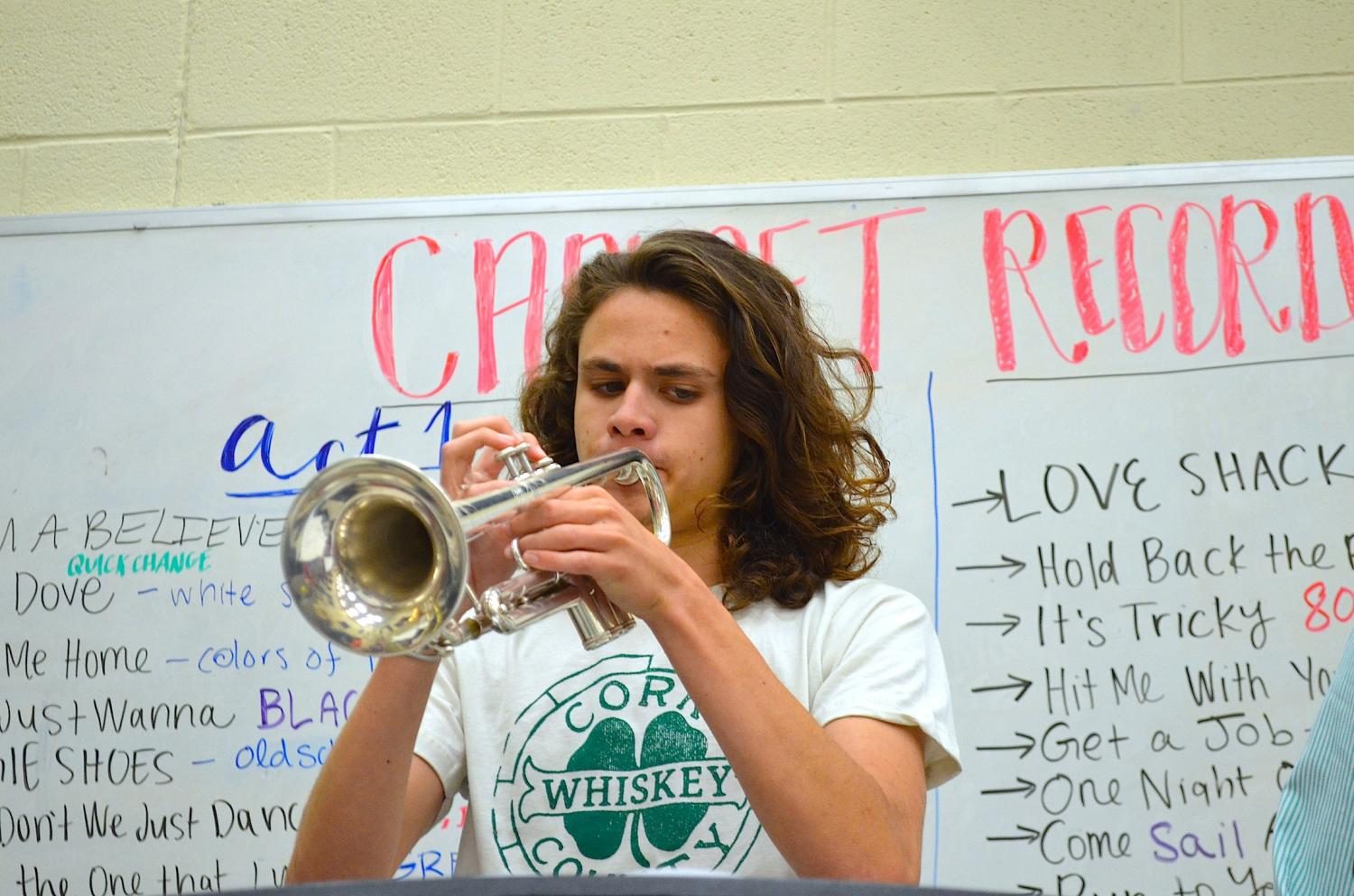 In sixth grade, he walked into the Cario Middle School band room with no prior music experience. Now, Jake Baldwin is committed to Carnegie-Mellon University to be part of a trumpet studio of just fourteen people.
Carnegie-Mellon University, with a 13.7% acceptance rate, is known as an extremely prestigious school for music. Think Harvard School of Law, but for playing your horn.
"It's still hard to believe that I have been given this opportunity" Baldwin said. "It's kinda unreal right now"
Though prestigious, Carnegie-Mellon has been on Baldwin's radar for years. Baldwin studied for three summers at the Brevard Music Center in Brevard, North Carolina, where he met his connection to the school.
"One of the teachers [at Brevard Music Center] is part of the trumpet studio at Carnegie-Mellon. My first year there was the summer before my freshman year…  When senior year rolled around and I started taking college auditions, that was one of my top choices." Baldwin said.
Though he excelled through middle and high school band, Baldwin admits that taking his playing to the next step will be a hefty task.
" you get a lot of individual time, a lot of playing opportunities. But, it will be a challenge. It is probably the best place for me to be if I want to study music."