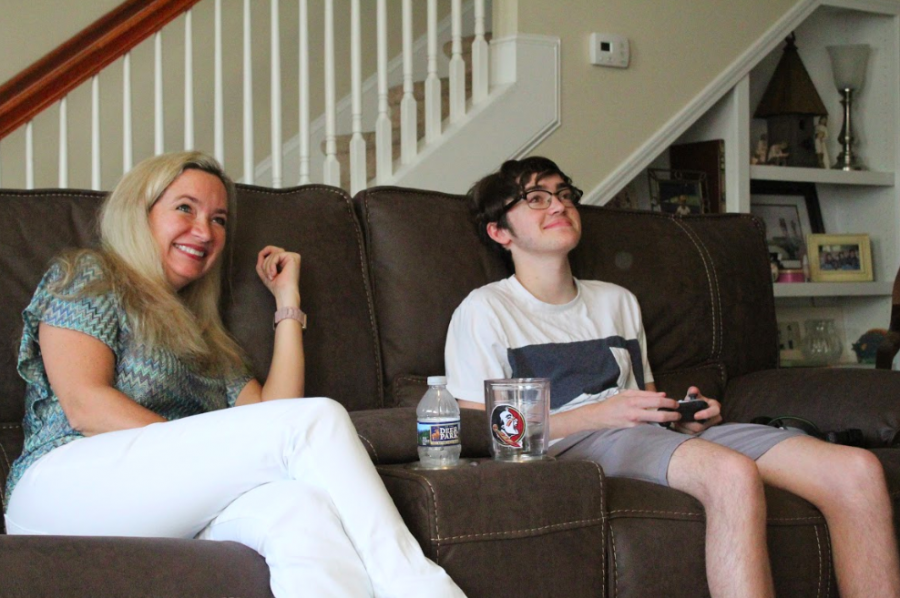 No matter how hard he tried, he could not move to get out of his bed. He tried again. He tried to lift up his head, but he was stuck in the same place.
He woke up and opened his eyes.
But it was not just a bad dream. It was not a nightmare.
This was real life.
The sound of hospital monitors played in the background like white noise. The hospital room was cold, but filled with posters and flowers from friends and family. His mom sat next to him. Her face was tired but still familiar.
Her face was the closest thing to home.
He tried again to move. He tried to stabilize his lower body, so he could use all his strength to sit up. He couldn't.
This, his second surgery, had removed the whole tumor. He had been diagnosed in June 2017 with a Pilocytic Astrocytoma — a benign tumor often located near the cerebellum. The tumor was increasing pressure on his brain, making it hard to think, move, dance or do anything he once enjoyed.
He was a chorus student, hoping to join Show Choir his sophomore year. But things changed at the beginning of freshman year when he was feeling sick nearly every day.
"Freshman year, I used to have really bad headaches for like hours. I would throw up they would get so bad, but then be fine after… I thought they were just normal migraines," he said.
He would tough it out through the day and just take an Advil when he got home.
One day, he sat in his algebra class and started to feel sick. His vision became blurry, he couldn't see the problem. He became frustrated.
"I started just acting weird. I don't even know what I did — I just was not like myself. I don't really remember any of it, but Mrs. [Stephanie] McGuffin sent me to the clinic. I threw up halfway there," Goldberg said.
Asked to sign in, he couldn't guide the pen to the paper. He gripped the pen and tried his hardest to write his name. He ended up writing in the middle of the paper.
The nurse gave him some advil and sent him back to class.
"They thought it was just a bad headache," Goldberg said.
When Jett went back to class, he knew something was wrong — this was more than just a bad headache. He tried to call his mother, Lani Huft, but couldn't see the numbers on the screen. He gave the phone to McGuffin.
"Mom, I really don't feel good," Goldberg told his mother when she answered the phone.
"Ms. Huft, something is not right. You need to come to the school and come get him." Huft heard her son's teacher say.
This wasn't Jett just wanting to come home.
Something was wrong.