Mowgli is a mature rendition of a Disney childhood favorite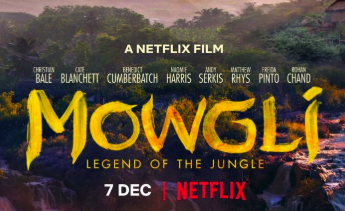 Laura Ciccarelli, Staff Writer
December 12, 2018
The Jungle Book was first published in 1894 as a series of short stories by Rudyard Kipling. In 1967, Disney brought these characters to life in the classic animated film. Then, continuing a trend of live action recreations, Disney released a realistic version of The Jungle Book in 2016. A spattering of other films have been launched over the years, but none have held a candle to the Disney favorites — until now.
Netflix took a bold spin on this famous childhood tale in the recently released film, Mowgli. Unlike previous renditions, the new movie stays true to Kipling's original set of stories. It cuts out the musical numbers, which were a staple element of the earlier films, and addresses dark themes within the story, such as the boy's inevitable abandonment issues.
Mowgli turns a light-hearted tale into a compelling and artistic story. For children, the original musical is still better suited, but Netflix's PG-13 rendition adds a maturity for older viewers which makes the story far more powerful. By eliminating Disney's oversimplification, it addresses the underlying depth of Kipling's novel.
To fully appreciate the newest Jungle Book film, lovers of the classic musical need to separate the old version from the new. Although Mowgli lacks the nostalgia of "Bare Necessities," it adds a dramatic effect which makes the beloved story that much more compelling.