Netflix's "You" season two just as captivating at the first
January 14, 2020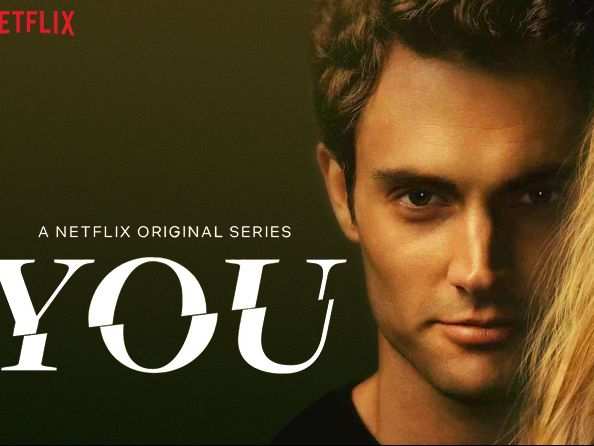 The Netflix series, "You," which is based off a series of books by Caroline Kepnes, will keep you at the edge of your seat with every episode. Learning more with every second and all the secrets coming out had me shaking with excitement. 
In season one we are introduced to Joe Goldberg (Penn Badgley), a bookstore clerk who begins to have a crush on a girl that turns into quite the obsession. In season two, which came out Dec. 26, Joe transforms into a new character, taking us all off guard. He hightails it out of New York City and heads to Los Angeles to get away from his past, but before he leaves New York City, an ex makes a reappearance, scaring him, which is the reason he left. 
This new season is worth watching, with every scene making you jump and making goosebumps appear on your skin. The creepiness of Joe or Will is definitely something that is going to pull you in fast. 
With the insight into the mind of a stalker/murderer, you get captivated in him and his journey to find Love — the person and the feeling. You see into his childhood and how his parents raised him, making you pity him even when you know he's a bad guy.  You learn why he reacts the way he reacts. You see the main character get sucked into the world of LA and sought out by an ex he thought he got rid of. The soundtrack goes with every scene and helps move along the show, also adding more emotions into every second. 
This show is mind-blowing and is very captivating. At some points it gets somewhat slow, but picks back up two seconds later and you're sucked back in all over again. Even though Joe is a stalker and murderer, you want to like him because Penn Badgley is cute and you get attached to his character. When watching you just wanna know what happens next.