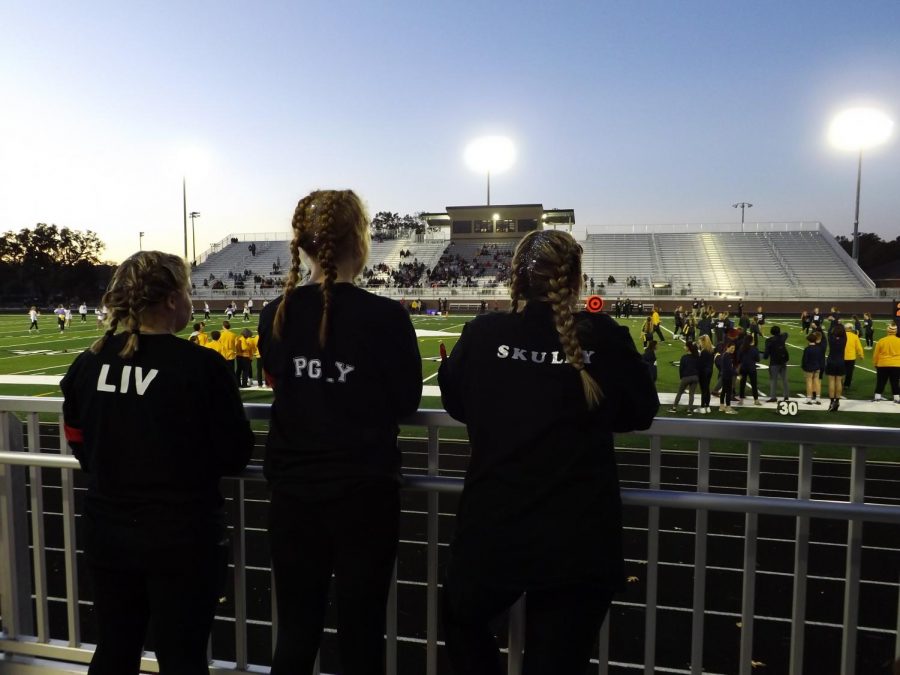 Caroline Esdorn
"Troublemaker" made plenty of trouble for the other 19 teams playing in the annual PowerPuff match, capturing the title as 2019 champions.
Twenty teams went head to head for Powderpuff Dec. 5. Organized by Student Council, girls from all grades competed against each other for the Powerpuff trophy and the potential bragging rights in defeating an upperclassmen team.
After three days of practice, each team was given a chance to show what their team was made of in a bracket-style head to head.
In front of cheering fans, junior team "Troublemakers" claimed victory against the "Senior Citizens" in the final game of the night, with a final score of 14-0.