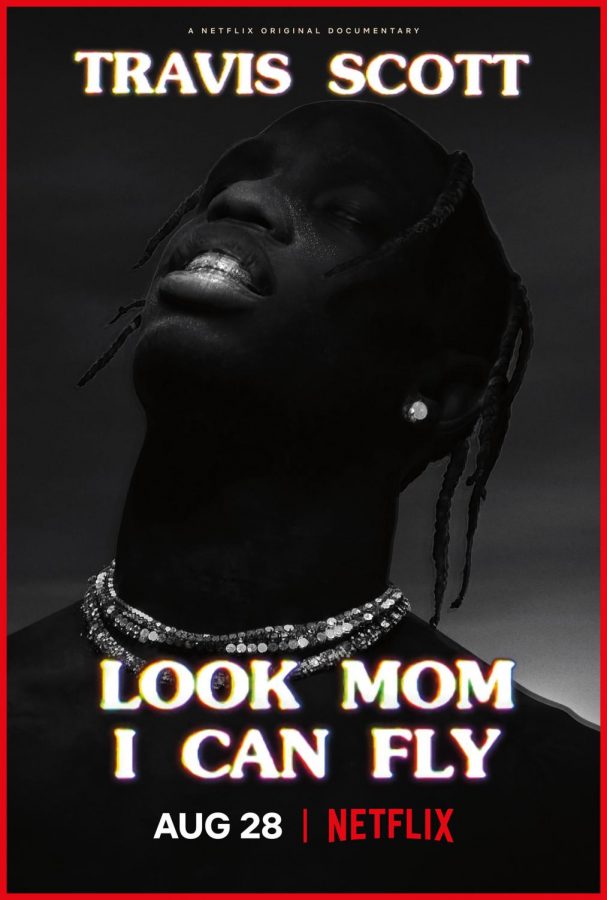 The opening of Look Mom I Can Fly shows Travis Scott in an interview, talking about his smash success of his Grammy nominated album, Astroworld. The standout factor of this interview, is that they're both on a roller coaster at his own concert. My first thought was "Holy crap, that's just amazing," with my next thought being, " How in God's name did they fit a roller coaster at a concert interview?!" 
Created in 2019, and directed by White Trash Tyler, Look Mom I Can Fly instantly captures your attention in the documentary, seeing the creative and wild imagination of Travis Scott. The moment he performs, the moment he takes the stage, the entire venue goes absolutely nuts. Literally. People are stage diving left and right, while others are having to be hospitalized due to the high intensity of the concerts. Not to mention he helped to rebuild an old Housten attraction, Six Flags Astroworld, and use it as a venue for his concerts.
The relationship between Travis Scott and Kylie Jenner is shown on a more personal level in the documentary. From what you'd think a celebrity couple would be, it's almost quite different. Even when their baby, Stormi, was born, it made Travis feel like a real father figure. 
The complications of Astroworld's success are also shown in the documentary. His album won three Grammy nominations, including Best Rap Album. However, it was beaten out by Cardi B's Invasion of Privacy. Travis also faced some backlash for performing at the Super Bowl last year, ultimately putting Travis on a low note in his career. 
I would truly recommend watching Look Mom I Can Fly. It shows how the dreams of someone can actually come true with enough hard work. Plus, if you're a fan of Travis Scott like I am, it's a great documentary to watch the rise of his success as a rapper and of Astroworld.