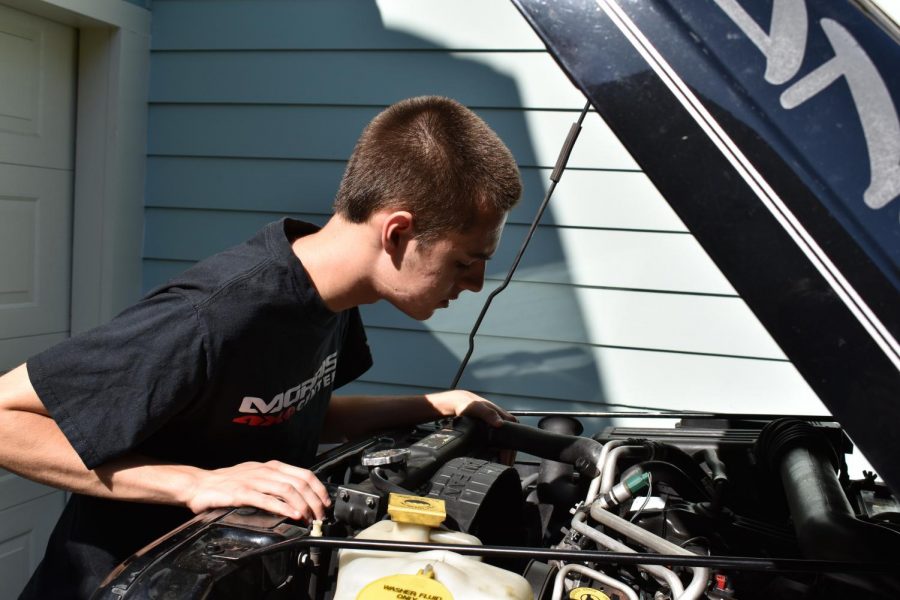 Adam Koecke
For senior Adam Koecke, this last year was far different than his three previous years of high school. Koecke spent this year in the two-year Trident Technical College internship program.
"I wanted to do something more hands on my senior year and with some of the hobbies that I have, the internship fit me better," Koecke said.
The program's purpose is to get students on-the-job experience for careers they plan on having. Along with the program taking the place of a normal high school senior year, the internship gives several certifications at the end of the two years as well. He will complete the program next year, graduating Trident with an associate's degree.
"In theory if you like the company and the company likes you, you end up with a full time job at that company," Koecke said.
Koecke has found interest in the process and industry of machining parts with various functions.
"I am an intern at a machine shop in Summerville that goes by Metal Works. They do a bunch of welding, a bunch of CNC machining, and then some manual machining. We do work for companies such as Boeing and Striker the medical company," he said, "Right now, I'm in the position called operator. So it's literally running machines."
By being a part of the internship program, Koecke was able to see the industry in a different light.
"You look at different parts online, or if you look at an airplane, you never really realize how much work goes into them, but when you go into a place like Metal Works you start to realize just how much work that goes into them, even for something as small as a bolt," Koecke said."It gives you perspective."