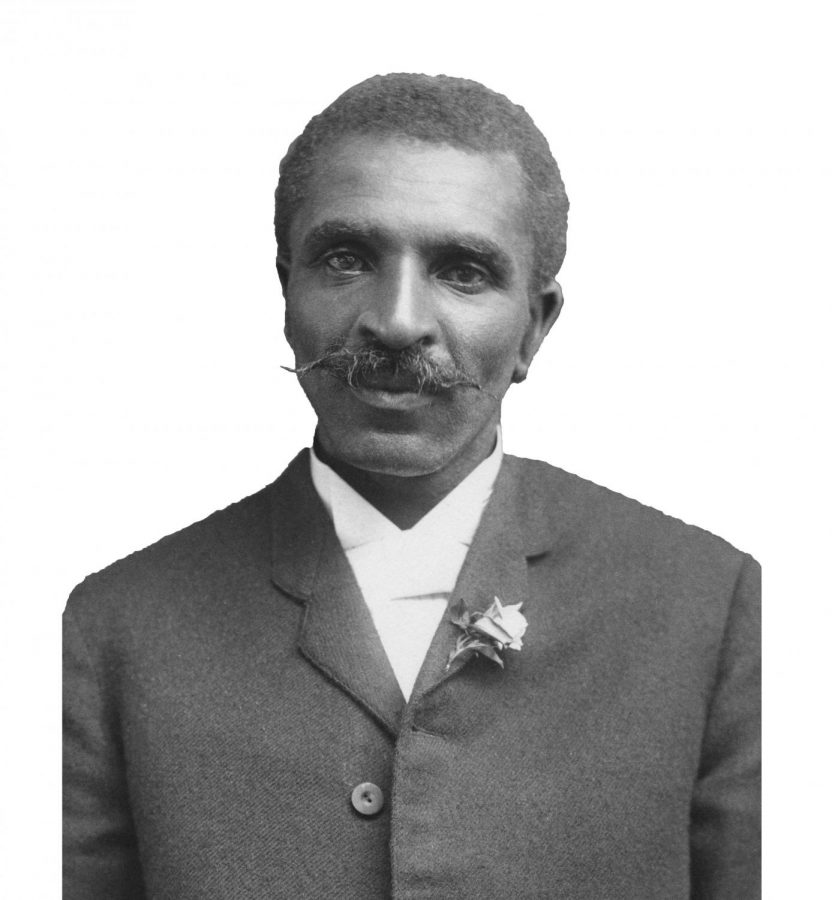 Black History Month: Scientists
Lewis Howard Latimer (1848-1928): Born to runaway slaves in 1848, Lewis Howard Latimer was a prominent inventor that helped with multiple inventions. His most famous achievements include both contributions to the telephone and the lightbulb, which he was able to aid with under the shadow of larger, more prominent inventors like Alexander Graham Bell, Hiram Maxim and Thomas Edison. He was a valuable asset to all of these companies, acting as both an inventor, a draftsman and as a legal professional for patentry. Among all this, he also joined the military during the Civil War, wrote a book, and had a particular fondness for writing poetry, among other things. 
Dr. Charles Richard Drew (1904-1950): Dr. Charles Richard Drew was a scientist and surgeon known most famously for developing a way to extract and store blood plasma during World War II. His efforts in bloodwork also led him to create the United State's first large blood bank. During his life he often encountered racial tensions, but ultimately proved himself several times over through numerous awards and spent the last years of his life training African Americans in surgery, which he considered extremely important.
Dr. Patricia E. Bath (1942-2019): By the time a young Dr. Patricia E. Bath was 16, she had already earned scientific awards or research. Born in 1942, her interest in the medical field began early in life, and she attended university in Washington D.C. and became an expert in the study of eye surgery. Despite several instances of both racism and sexism in her lifetime, she made several major achievements, including developing a form of laser eye surgery and founding the American Institute for the Prevention of Blindness and invented community ophthalmology, which promotes community eye care for people with less economic standing.
George Washington Carver (1864-1943): Carver was born into slavery, and after gaining his freedom at the end of the Civil War, pursued an education in agricultural sciences. After earning his Bachelor of Science from the Iowa State Agricultural School, he was recruited by Booker T. Washington to work in the agricultural department of his newly-founded Tuskeegee Institute. There, Carver experimented with crop rotations and found peanuts to be highly effective at replenishing soil quality, and also invented hundreds of peanut-derived products. His advancements in this field are largely credited with saving the agricultural economy of the South from ruin due to the overplanting of cotton.
Katherine Johnson (1918-2020): Before the development of modern computers, the trajectories and flight paths of spacecraft had to be calculated by hand, and even with early computers they still had to be checked by hand for accuracy. That was the role of Katherine Johnson, working in the West Area Computers division. Her calculations would be used in many important manned missions of the early United States space program, including the Apollo moon landings. Early on, they were forced to deal with segregation in their workplace, which would eventually be abolished. The black women of the West Computers would be moved into racially integrated units where they continued their work for the space program. In 2019, they were collectively awarded the Congressional Gold Medal for their important roles in both spaceflight and in breaking down racial barriers.
Madam C.J. Walker (1867-1919): Walker was an inventor of specialized cosmetics products for African-Americans which she manufactured under the Madam C.J. Walker Laboratories Company. The company was wildly successful and she became one of the first self-made female millionaires in America. In addition to making cosmetics, her company also trained beauticians known as "Walker Agents" who acted as salesmen throughout black communities in the United States, promoting her ideas of natural African-American beauty.
Garrett Morgan (1877-1963): Despite having no formal education beyond elementary school, Morgan came up with a number of revolutionary inventions that changed lives for the better. Like Madam Walker, he developed hair care products for African-Americans which were highly successful. He later invented a prototype gas mask called a "safety hood" which would eventually be developed into the gas masks used during World War One which saved countless lives. Finally, after witnessing a deadly car accident in Cleveland, Ohio Morgan also came up with the design for the modern three-light traffic light, greatly improving road safety.
Shirley Ann Jackson (1946-): Dr. Jackson is the first woman to have earned a doctorate from MIT. As a student, she founded the school's Black Student Union and helped to raise the annual black admissions at MIT from two to 57 in one year. In 1995, she was appointed chairman of the United States Nuclear Regulatory Commission, which regulates nuclear energy. Jackson was the first black person to ever serve in or to lead the organization, and as chair, she greatly improved their effectiveness in enforcing regulations. In 2007, she was honored with the Vannevar Bush Award from the National Science Board.
Mae Jemison (1956-): After working as a doctor and a Peace Corps volunteer for much of her early life and learning Russian, Japanese and Swahili, Jemison applied in 1987 for NASA's astronaut program and was one of 15 out of 2,000 candidates to be selected. She became the first African-American woman to go into space aboard the space shuttle Endeavor in 1992, where she performed zero-gravity medical experiments with her crewmates. This would be her only spaceflight since she retired from NASA a year later to work as a professor at Dartmouth College. She also founded the Jemison Group, a company dedicated to promoting science and technology education to students internationally. Recently, Jemison has led physics research for DARPA's 100 Year Starship program, which aims to make interstellar travel a possibility in the next century.
Benjamin Banneker (1731-1806): Born a free man in Colonial Maryland, Banneker was a largely self-educated astronomer. Starting in 1788, he began to publish accurate predictions of eclipses and other celestial events in almanacs. Perhaps most famously, he was part of the government team that surveyed land for the construction of the new capital city in Washington D.C. Along with his scientific work, Banneker was very outspoken on the issue of slavery, writing to Thomas Jefferson in criticism of it.
Daniel Hale Williams III (1856-1931): In Chicago, Williams became one of the city's first black surgeons after moving from Baltimore to pursue a career in medicine. With both him and his patients facing racial discrimination, Williams decided to found Provident Hospital in Chicago's South Side, the first hospital in America to have a racially integrated staff. He made history in 1893 by making the world's first successful open-heart surgery. Following this, he moved to D.C. to take a job as chief surgeon of the Freedmen's Hospital, which he directed the renovation and improvement of. With several other black doctors, he founded the National Medical Association because of the American Medical Association's segregationist policy at that time.
Gladys West (1930-): West was part of a group of mathematicians at the US Naval Weapons Laboratory who made calculations and computer models that used satellite data to accurately predict the size and shape of the Earth and other celestial bodies. The data she created became an essential part of the modern-day global positioning system or GPS, widely used for navigation. Her contributions went largely unnoticed until 2018, when she submitted a biography to her college sorority for an alumni function which was noticed and won her international recognition. That year, she was inducted into the US Air Force's Hall of Fame in recognition of her accomplishments.