Born on the ice
November 30, 2020
The slapping of composite sticks on cold ice rushes blood through his veins. The sound of screaming fans completely inundates the rink. He is surrounded in a light mist of water when a teammate stops rapidly in front of him. His throat is parched, his ears are ringing and his legs feel like they might give out at any second. But, a smile adorns his face, because Nate Dancer is playing the sport he loves most: hockey 
The Wando senior has been playing hockey since he was 8 years old. His dad, originally from the north, introduced the sport to Dancer and he's been hooked ever since. Hockey in Charleston is not as prevalent as in cities in the north, but that didn't stop Dancer from competing at a high level from a young age. 
"I first started out with an inhouse team, it's kinda like a rec league," Dancer said. "after my second year of playing house league I tried out for a travel team." 
His travel team, the Junior Stingrays is a very prominent travel team in the area and produces talent that go on to play at the next level. This higher level of play confirmed his passion for hockey. 
"I would probably say 11 or 12, when I first started playing travel hockey[was when I fell in love with the sport]," said Dancer. "I would really look forward to more than anything else. It was all I'd think about. It was where I was the happiest." Dancer said.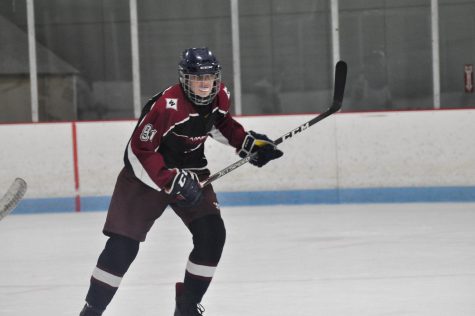 His tenure with the Junior Stingrays also opened up an opportunity to work with a professional hockey team. In the fall of 2018 He was selected to be an assistant equipment manager with the Stingrays, an AA farm league team. With the Stingrays being only 2 levels removed from the NHL, Dancer was thrusted into a unique position as a young player. He would be able to interact with and learn from some of the best hockey players in the country.
"After working with them[The Stingrays] for a few years I've noticed a couple of things that they do. It did open my eyes. I feel like I became a better player just being there all the time, watching the guys practice, watching them skate," Dancer said, "You learn a lot, just being out there and watching hockey so much. You can pick a player, based on your position or play style and just watch him and learn so much if you watch closely."
Dancer's job as an equipment manager with a professional hockey team and his long history with the sport made him a shoe in for Mount Pleasant's recreational hoc
key team. He made the team his freshman year, but like most young athletes had to pay his dues before taking on a larger role within the team.
"Freshman year was kind of tough adjusting, getting used to that new environment," Dancer said. "But as you go through it and progress, you learn a lot and grow as a player. I feel like confidence is a really big thing. This year and the past year I've been playing with a lot more confidence." Dancer said.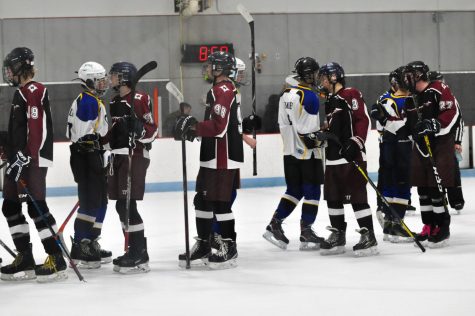 As Dancer started playing more with the team, he found his groove, and quickly became an invaluable member of the powerhouse Mount Pleasant team led by coach Chris Matson. Dancer has proven himself as a great player in the local hockey community. However, when he goes up north to play in more traditional hockey cities, his opponents often underestimate him and his team. "I'm sure they see that we're from SC, and think they must have poor hockey rinks. They must not be as good," Dancer said.
This disparagement of South Carolina hockey does not discourage Dancer, however. "We come from a blue collar town. Everyone works their *** off to get what they want. It definitely motivated me to show them what we really are, not what they think we are," Dancer said.
With this being Dancer's final year playing high school hockey, he has set lofty goals for the team. In the last three years, the Mount Pleasant team fought and played and lost in semifinals, but that doesn't make him any less encouraged to continue the game. 
Dancer is aiming to win the state championship and take his team to nationals for the first time in 4 years, with a team of ready and determined guys to help him achieve that goal. After the recreational season ends he will play in tournaments in Tampa, Chicago and Pittsburgh, an opportunity most student athletes aren't lucky enough to be a part of. Dancer plans to go to University of South Carolina and play club hockey in Columbia.
No matter what, he doesn't plan on quitting anytime soon.