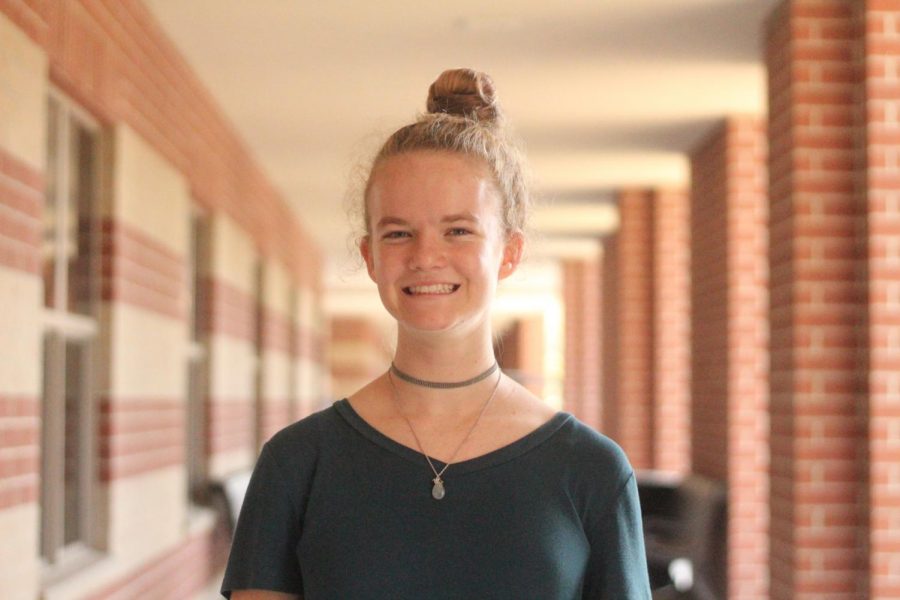 How I found my hidden strength through jiu jitsu
October 26, 2019
The overpowering smell of sweat, testosterone and rubber hit me immediately as I pushed open the door to the stark, green building. A logo of a fanged snake glared at me from the back wall. My eyes flitted between the eight or so other men already there, and they glanced back at me curiously. Tattoos rippled across their muscular arms as they pulled on their gis and tied their colorful belts.
I looked down at the oversized gi and white beginner's belt I had been handed to change into, and panic began to set in: I was a young, skinny, blonde-haired girl who had no fighting experience about to take her first jiu jitsu class alone in a foreign country.
What in the world am I doing here? I wanted to run out of the building and never return.
But there was no time. The instructor, Alex, called everyone to the mat, and the first martial arts class of my life began.
Men took to the mat in groups of two and began circling each other, eyes constantly moving, every muscle in their bodies tense. I stood in the corner, watching. They lunged at each other like bears, each trying to make the other submit and tap out of the fight.
I watched, stunned, as I had never seen any sport like this in my life. Soccer and volleyball were children's games in comparison.
I would have probably sat in that corner of the room for the entire class had Alex not called for me to come to the far side of the mat. I stood up awkwardly and walked over. Through his hand gestures and broken English, I gathered, to my astonishment, that I was about to learn a basic chokehold. He raised his eyebrows in a way that I interpreted as: Are you ready? Do you understand? I nodded, wide-eyed and fearful. He took one side of my gi next to my throat in his left hand and the other in his right so his wrists crossed over each other. I already felt the pressure starting to cut off my breathing, but continued to look him in the eye.
He began to pull each side across my throat, and pressed down. Immediately I wanted to gag and felt like I was going to suffocate. My hand instinctively tapped him twice on the leg, the sign of surrender. The pressure alleviated, and I could breathe again.
Alex gave me no time for recovery. He rolled onto his back and indicated that it was my turn.
Alex guided my hands to hold a fistful of his gi on each side of his throat. I clutched the cloth as if it were a lifeline, and he nodded in encouragement. I began to push down with my arms, my fists now touching the sides of his muscular neck. He nodded again, unable to speak, but he pressed my wrists farther down with his hands.
More power.
I could not believe that he could withstand the feeling of getting his throat crushed, but a surge of determination hit me as I pushed down with all my strength.
The gi began to bite into his throat, as I felt the blood rush to my head with the effort of defending myself physically for the first time in my life. After what seemed like an eternity, I felt two rapid taps on my leg. I let go of his gi and pulled my hands away from his throat, both of us breathing like we just finished a round of sprints.
He nodded at me and even smiled a bit. I was shocked. I couldn't believe it. I had just used my arms, which I had always thought to be weak and skinny, and nearly suffocated someone.
I left that class a different person than when I entered. My hair was frizzy, my clothes were soaked through with sweat, but my eyes were wild. I kept replaying the moment of me putting Alex into a chokehold, and how much mental and physical power it took to do this.
A newfound strength grew within me that night: the ability to walk into a room alone with more capable people and hold my own. A year before, I never would have put myself in as uncomfortable a situation as that jiu jitsu class.
Now, I actively seek new challenges and experiences, as these are the times when I learn the most about myself.
I tapped into my own hidden power the night I made my jiu jitsu instructor tap out.