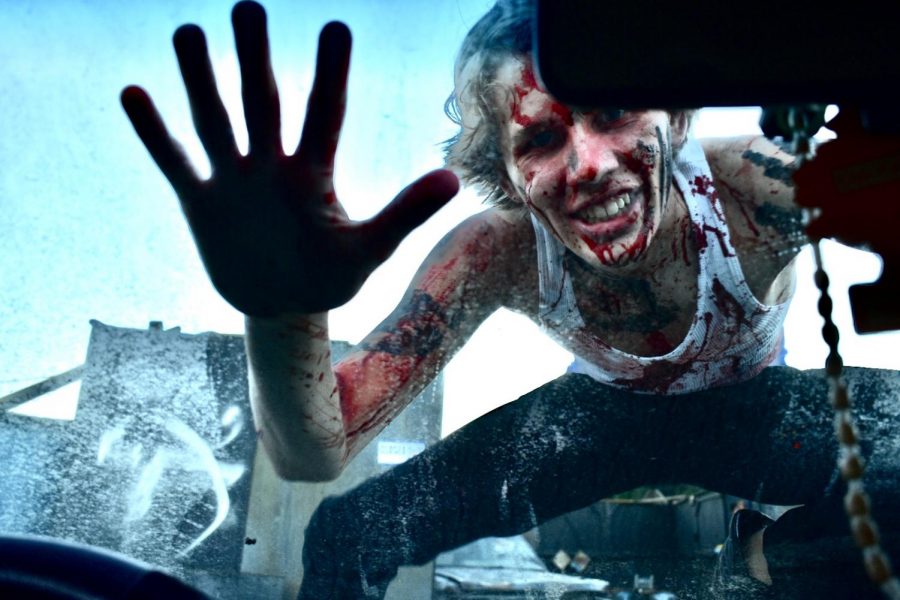 Reagin Vonlehe
Koby Hall
Blood, gore and carnage; everything you would want out of a part-time job.
Junior Koby Hall entertains people of all ages at a seasonal gore-filled acting job at Boone Hall Fright Nights.
Hall works at "The Clearing" as a redneck mechanic, terrorizing anyone who dares to step foot in his blood-stained garage.
Most of these creepy characters you encounter at this gorefest are actually high school students enjoying their part-time job of scaring the daylights out of willing people who visit the attraction.
Seasonal part-time job to most, but to Hall, more acting exposure to put down on a long list of experience.
Hall has been acting for over five years, ranging from on stage experience to even on-screen experience.
"I've always been an actor and I love scaring people, so I thought why not get paid to do what I love, which is act and scare people," Hall said.
With his experience, harnessing his creativity was not a problem.
"I have been able to come up with crazy ideas like 'hey why don't you slam me on a car and stab me a crowbar through my chest'" Hall said.
The process of being hired as a part-time employee requires more than a scary face and the ability to improv; after initial applications they are brought in for interviews, "They ask you questions like 'What's your favorite horror movie?' or "Do you have any special talents that can help with scaring?'" Hall said.
Being able to stay in character for hours at a time isn't the easiest job to commit to. Hall as been put under many unwieldy situations that he can now reminisce as rather comical occurrences.
"In my skit I get tackled so at one point he (a co-worker) grabbed me and as he was slamming me down, my head hit a box, so it looked like I was getting killed in the background," he said. "So it scared the crap out of the people, really hurt me, but I had to play it off. Got a good scare out of those people."