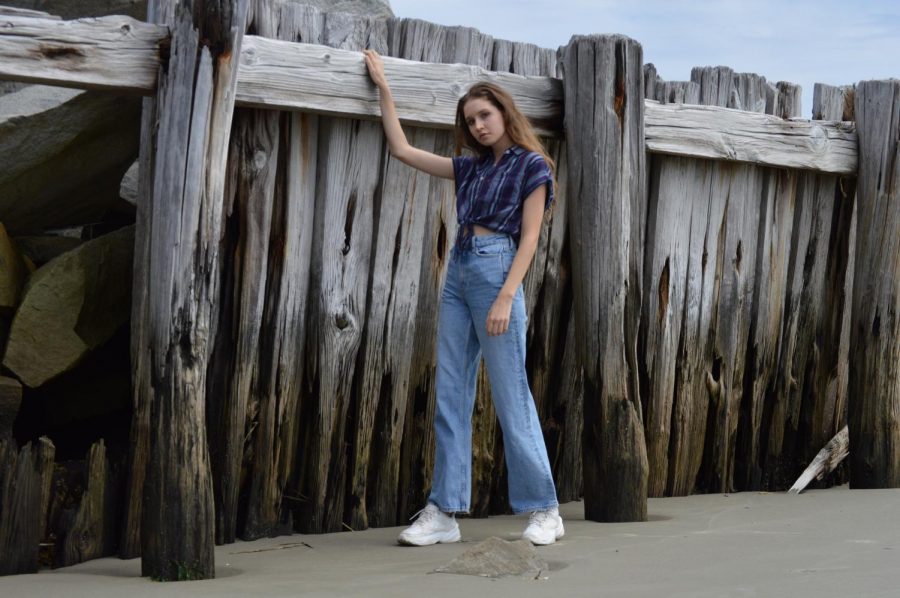 Mya Beasenburg
Mya Beasenburg gets herself up at eight in the morning, gets ready and leaves for a day full of taking photos with a photographer that her agent from the ONYX Model Management found for her.
Having graduated in December in order to fulfill her dream of having a modeling career, this is a common day for Beasenburg.
And as it turns out, her dream is coming true sooner than she thought.
It all started in October when she was officially signed with a company who scouted her on Instagram, and since then she has been working on her portfolio to show to future designers who may put her in their show.
But something happened in April that pushed her career farther than she thought possible. She received a text from one of the photographers she works with, Marisa Romagnuolo, saying that the unimaginable happened — she was going to be featured in Vogue Italia in one of the shots she took of her.
"I was in shock at first because I'm still so new to professional modeling, and I wondered if I deserved it," Beasenburg said. "This is all I've wanted since I was little and now I'm getting closer to my goal."
This goal is to walk in Paris Fashion Week for Valentino among the best of the best — the people she has looked up to for years. People like Ashley Graham and Kendall Jenner.
She isn't sure of when her photo will be run in the magazine, but when it does it will serve as reassurance that she made the right decision in regards to her future.
"I was hesitant in doing modeling in the long run because I didn't always feel comfortable in my body or how I looked, but once I finally owned who I was, I realized I was beautiful the way I am," Beasenburg said.