On our plate: Blondies
March 31, 2022
BLT on Multigrain 4/5
I love BLT's. They're simple yet delicious. Blondies accomplished crispy bacon, ripe tomatoes, and the perfect amount of crisp on the toasted multigrain. The BLT came with coleslaw, and I unfortunately hate coleslaw, but this specific coleslaw was bearable. The pickle that was on the side was delicious and crunchy.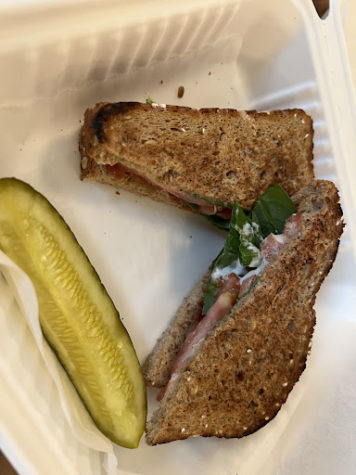 Grilled Chicken Wheat Wrap 3/5
The grilled chicken wheat wrap was delicious. The chicken was warmed to perfection, melting the swiss cheese that was added. At Blondies you can pick out a sandwich and add whatever toppings you'd like. I added spinach, tomatoes, and light balsamic vinaigrette. They kinda skimped out on the vinaigrette, but overall it was pretty good. This was also served with a pickle and a side of coleslaw.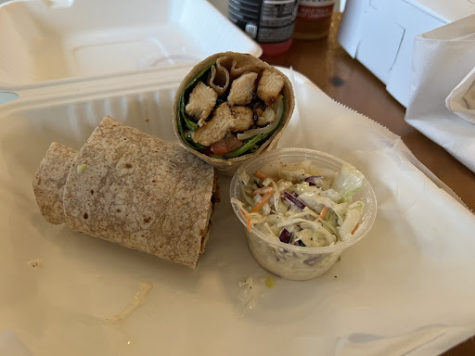 The cinnamon roll was the real breadwinner of this experience. The cinnamon roll was not too sweet, but still satisfied my sweet tooth. It perfectly pulled apart after being warmed up and melted in my mouth. Some cinnamon rolls are too sticky or covered in too much cinnamon, but this was picture perfect.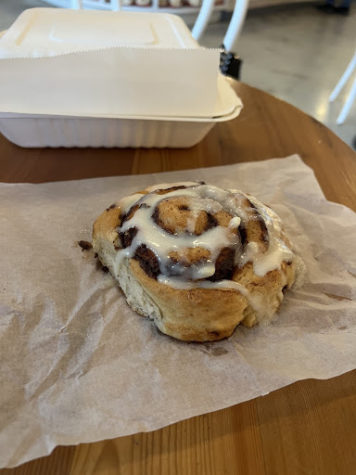 Bacon egg and cheese on parmesan bagel 5/5
This BEC is a safe choice, as I've never had a bad one. The parmesan crusted bagel adds a good flare to it. Blondies really has the best bagels, for a good price. The only problem I have with it is that it is kind of thin, but the way the bagel crunches and the cheese melts in your mouth makes up for it.
Cafe au Lait with Vanilla 2/5
Cafe au Lait is French for coffee with milk. You can never go wrong with a hot vanilla latte, but this one was disappointing. I don't know if I'm used to Starbucks, but the espresso was burnt and it lacked vanilla. I'm a coffee snob and this did not meet my expectations. 
Cinnamon Raisin Bagel with Plain Cream Cheese 4/5
This bagel was delicious. The cream cheese was thick and seemed more whipped than your regular cream cheese. I'm not a huge raisin fan, but the bagel was lightly scattered with them. So this bagel was a perfect mix of raisins and cinnamon for me.