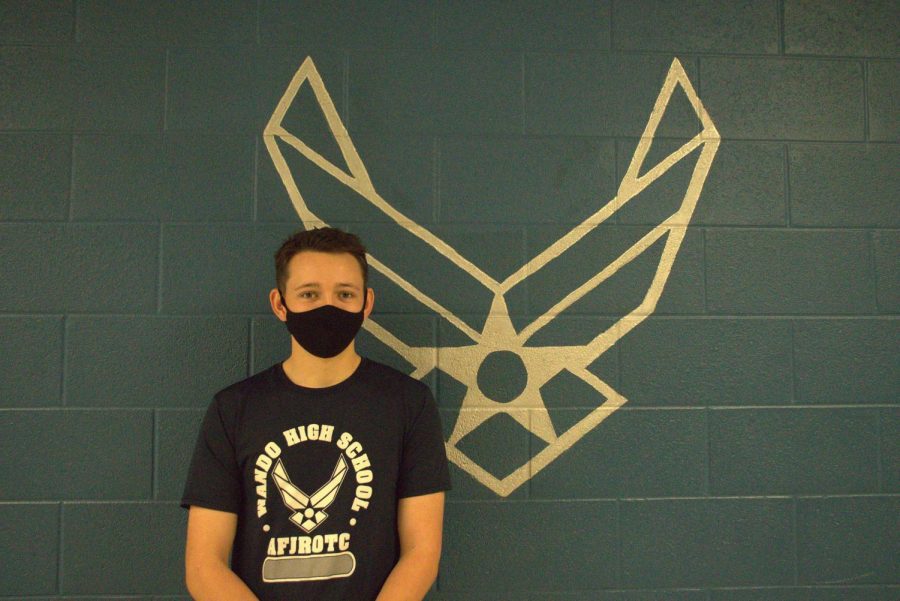 Pushing for service
Years of hard work finally paying off.
Something that rarely happens but, when it does, can make your future.
Senior Zane Gillies was hard-working enough to be one of the few that had a chance at the rest of his future all from his work in high school.
Zane participated in JROTC throughout his high school experience. Because of his time in JROTC, Zane has been given a shot at multiple college scholarships.
"After high school, I have three options. I applied to multiple colleges. I'm waiting to hear back about an army/rotc scholarship." Gillies said. "If I get that scholarship  (I'll hear about it in march) I'll be going to Virginia Commonwealth University in Richmond Virginia to do army ROTC and to study Homeland Security".
Gillies' success doesn't end here, however. With the potential to go to Virginia for college, he is also up for a full ride scholarship for his air-force JROTC participation.
"The air force scholarship is a little different. It is called the J100 scholarship. It is a full ride scholarship only open to JROTC air force students." Gillies said. "200 people made it to the interview, and I was one of those 200. I've already had my interview, so I have about a 50/50 shot of getting that scholarship."
With a 50-50 shot at his dreams, Gillies was ready for the future. For his Army ROTC scholarship, he is also still in consideration. 
"So for ARMY ROTC I was boarded, which means I made it past the first filter of applicants. THere are three boards and I was boarded at the second board." Gillies said. "Since I did not receive a scholarship at the second board, I will have a chance to be reevaluated and to get a scholarship at the third one which is on March 15th."
Regardless of the results of his scholarship, Gillies is able to see the results of his hard work in high school.
Gillies has been given– nay, worked for– a shot at his dreams.