Third annual Wandothon raises over 25,000 dollars
February 7, 2020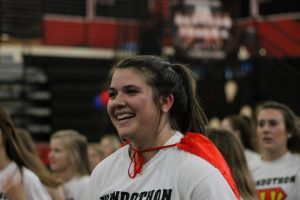 Who: Some of Wando's passionate and motivated students out on a Saturday afternoon looking to help save the lives of children.
What: A fundraiser sponsored by Student Council for children in need of medical care at children's hospitals. Throughout the four-hour Wandothon Feb. 1 — in its third year — students danced and played games in the Wando gym to save lives "for the kids," all part of the effort to raise money for the Charleston Miracle Network.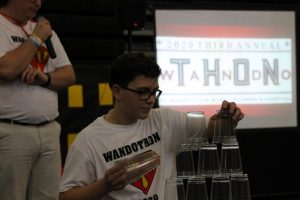 Prior to the event, participating students previously raised the $62 minimum to participate. During the day, students were pushed to raise more money and to succeed in their fundraising goals.
Passionate families came to speak about the personal experiences of their children — including Harper and Chase — and what they have gone through during the scary rollercoaster of having a hospitalized child. All the money the students work so hard to raise goes directly to the miracle hospitals
The Wandothon raised $25,467.20, with students starting the day having already raised $10,000.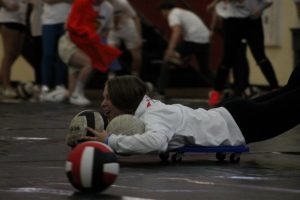 Part of the day's activities included Chase putting special wristbands on students who fundraised over $150.
Students participating wore wrist bands that resembled hospital bands, symbolizing the 61 kids who are admitted to the Shaun Jenkins Medical University Children's Hospital.
Sophomore Bella Ullo and junior Joseph Grech served as morale directors, teaching students a dance. Students ended the day with a morale dance "to move for those who can't."