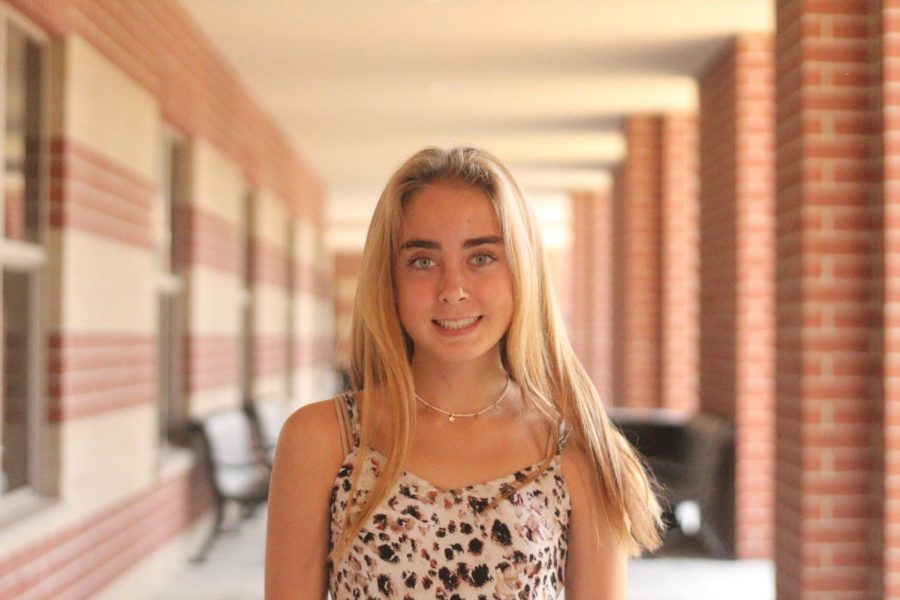 Top five best horror movies
October 27, 2019
The Conjuring: Set in 1970, paranormal investigators and demonologists Lorraine (Vera Farmiga) and Ed Warren (Patrick Wilson) work to help the Perron family. Carolyn and Roger Perron recently moved with their five daughters into a farmhouse on Rhode Island. Supernatural presences soon make themselves present inside the house as horrifying events escalate. The Warrens soon discover the house's macabre history that the Perrons are living in. This frightening and spiritual movie is one you will have nightmares for days about. It is one of the most terrifying movies I have ever watched.
Insidious: Parents Josh and Renee Lambert (Patrick Wilson, Rose Byrne) look to prevent evil spirits in their house from trapping their comatose child, Dalton, in a realm called The Further. With the guidance of paranormal investigator Elise Rainer, they must rediscover the past and explore paranormal activity in order to get their son back. Creepy music, creepy characters, creepy everything. While the acting was not great, it felt real and terrorizing. The plot line carried great suspense throughout the movie and the ending is very unsuspecting.
Sinister: Ellison Oswald is a crime writer and is trying to come up with creative ideas for a new book. To spark inspiration, he moves his family into a house where there have been many reported murders of families. He comes across old footage in the attic that show horrible, frightening murders of these families and the presence of supernatural forces. Ellison soon learns that living in this house may be fatal to his family's life. This movie is very gory and don't recommend unless you're comfortable with blood. This movie will have you saying "don't do it!" about a million times.
Poltergeist: This is a classic horror movie that came out in 1982 and is focused on a family, the Freelings, who have recently moved into a new house in California. Strange and eerie events beset Steve and Diana Freeling and their three children. As ghosts begin to communicate with them through the television, they realize they have moved on top of an old graveyard with very much alive spirits. At first they seem friendly and playful, but the ghosts turn unexpectedly vicious. Carol Anne, their five-year-old daughter, goes missing and the couple turn to a parapsychologist for help. The Freelings must go through horror to get their precious daughter back. This movie is not extremely scary but still will give you nightmares.
Hereditary: This movie is extremely gory and if you want to be disturbed, watch this film. I love jumpscares, although there is none in this movie. While most scary movies don't have a good plot, this one does. The ending ties the whole movie together, sending chills down my spine.