Truth behind the dark tales
November 4, 2022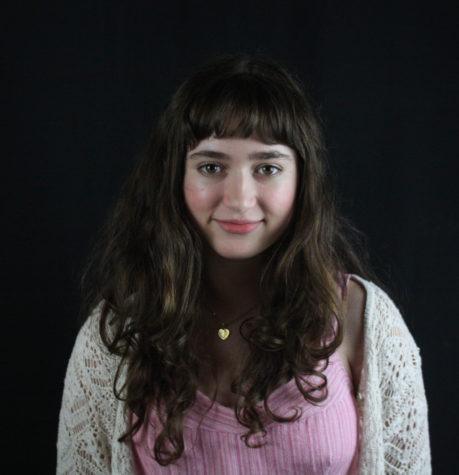 True crime has quickly become one of the most popular entertainment genres across the country. Understanding the thought process behind killers of the past is believed by many to be both entertaining and educational. Although, despite the genre's popularity, some people believe that True Crime can be very harmful.
Some Wando students, while they enjoy the mental benefits of true crime, believe that the content can be harmful, especially for the real life victims of the killers. Andrew Mallon, a high school student very familiar with the true crime genre, says all this press constantly given to killers by the media glamorizes them.
"What I like about true crime is I guess the nature of learning that can take place and that sort of, you can learn from the past. It's very informative, but I think especially what overcomes as the strongest feeling I have is that it sometimes feels kind of exploitative."
Many family members of victims as well as killers have expressed their anger for these glamorized portrayal, sometimes even suing producers of the project–the anger a lot of times sprouted from the lack of consent Hollywood obtains before production
Jeffrey Dahmer's father, Lionel Dahmer, was made upset by the new Netflix biopic Monster: The Jeffrey Dahmer Story, and claims that Netflix never bothered to seek out his approval, and that fans of the show have been crowding around his own home.
There have also been complaints from friends and family regarding the constant casting of heartthrob actors to play these killers. Lisa Little, a childhood friend of one of Ted Bundy's many victims, is disturbed by the casting of Zac Efron in the film Extremely Wicked, Shockingly Evil, and Vile. In an Interview with First Coast News, Little expressed her anger.
"The fact that they're making this new movie outrages me, especially because they're using Zac Efron, who's so cute and attractive"(Lisa Little, First Coast News)
Many people think that America's obsession with true crime often leads to encouragement of violence as well as extreme paranoia and anxiety among youth. Some experts claim that regular exposure to criminal acts causes normalization and desensitization of these acts, which may lead to an increase in violence for the viewer themselves. This is in a lot of cases how copycat killers come to light. According to theboar.org (not sure how to cite that), professor Glenn Sparks firmly believes in the concept of desensitization from the media.
"Escalating violence on-screen can make us more tolerant of it in real life".
Student Andrew Mallon believes that viewers and creators of true crime can forget how real and serious these crimes really were.
"Sometimes it feels like the host or interviewer plays up a shock value to help get the audience engaged when, like, this is real life, this is a real story, this is what happened to someone".
Some people, however, think the negative effects of true crime are minute. Student and true-crime fan Lucy Huss focuses on the more positive effects.
"I like it. I feel like it's really interesting. I mainly watch it on TikTok and like, there's the TikTok deep dives into crimes or the lives of criminals…And I'll literally watch them for hours and like, not even know that all that time's passing…it's just so fascinating to me understanding how people think"
There are many controversial opinions surrounding the True Crime genre. Although many people believe it can be very mentally beneficial, researchers are continuing to look into the possible negative effects that crime content can have on a mind. Dr. Chivonna Childs, in an interview with Cleveland Clinic Health Essentials, says,
"When we watch too much true crime, we start to worry about the what-ifs. It can cause us to isolate and to not fully live our lives"