About Tribal Tribune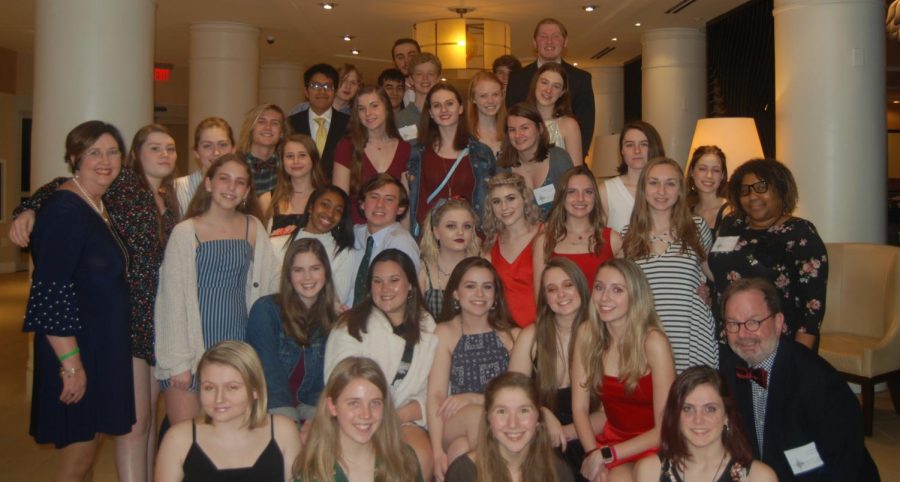 Tribal Tribune is the student-run newspaper of Wando High school in Mount Pleasant, South Carolina. Wando High School is made up of over 2,900 students and Tribal Tribune has 25 staff members for the 2023-2024 school year. We have been continuously printed for nearly 50 years. Phillip Caston serves as the adviser for Tribal Tribune.
We seek to spread factual news, stories, and media to our readers in the Charleston area and beyond.
Tribal Tribune has won numerous awards including three National Scholastic Press Association Pacemakers, three NSPA Best In Show Awards for newspapers over 17 pages, one NSPA Best in Show for special section, numerous South Carolina Scholastic Press Association Best in State Awards, multiple Columbia Scholastic Press Association Gold and Silver Crown Awards, the Quill and Scroll Gallup Award in 2018, and the Southern Interscholastic Press Association Scroggins Award in 2019.
2022-23 STAFF
Editors in Chief
Morgan Cook and M.C. Warner
Associate Editor
Scarlett Lewis
Sports Editors
Isabella Veritas
Simone Nihalani
News and Features Editors
Jordan DeMario
Kendall Bowers
Entertainment Editors
Lili Ambrose
Julia Gagilone
Online Editor
Noah Iverson
Art and Graphics Editors
Charlotte Baxter
Helen Nang
Copy Editor
Ginabella Del Vecchio
Photo Editors
Livi Ralston
Kailey Foushee
Isabelle Burgess
News And Features Writers
Hayden Pinto
Andie Hamil
Lucille Blair
Entertainment Writers
Arianna Marzolf
Jacob Winston
Sports Writers
Brittany Wagener
Emma Stanton
Madison Nassoit
Photographers
Izzy Klein
Olivia Martin
Emmett Miles
Anna Mills
Emma Faye Pruitt