No streamers. No party. A hospital room was not how junior Jackson Connelly imagined to spend his 17th birthday.
Especially not in the Medical University of South Carolina's Intensive Care Unit with antivenom pumping through his veins.
Three days prior to his birthday, Connelly was loading firewood onto a trailer on his friend's property. As he was reaching under the stack of firewood, a copperhead snake lurched out and bit him.
"It felt like two nails went through my finger… and then felt like fire was going down my veins," Connelly said.
Soon after, he was being rushed toRoper St. Francis Hospital.
Junior Campbell Cason, a family friend of Connelly, was one of the first to hear the news. Her younger brother was helping Connelly load up the firewood at the time he was bitten, and her father was the one who brought him to get medical treatment.
"I just remember my dad getting the phone call and rushing to see what happened," Cason said. "I didn't know how serious it was… I was very shocked and very worried and just wanted to make sure he was okay."
Connelly was only at Roper Hospital for about an hour and a half before he was taken downtown by ambulance to MUSC. Only at MUSC could they give him the antivenom he needed. He would
stay there for four days before he was discharged and sent home.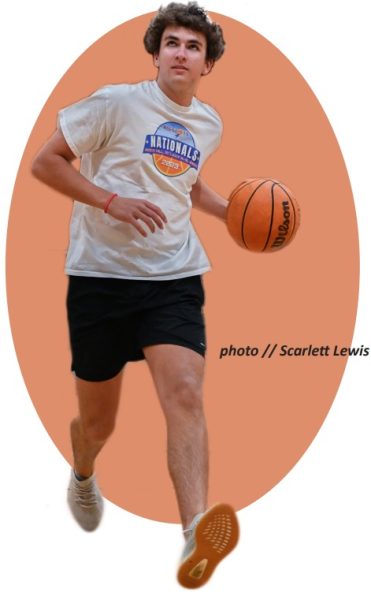 "[It's] probably the worst pain I've ever been in my life," Connelly said, "At MUSC, my fingers started to swell up and it almost looked like a grape and then it popped."
Not only were his mom and dad there for him. While in the hospital, Connelly's friends, teammates, and both the Wando cheer and dance teams visited him.
One visitor of Connelly's was senior Chris Antonelli. They had played Wando basketball together for almost two years and they both share the title of team captain this year. Copperhead
bites are rarely fatal in the U.S.; however, they account for the most venomous snake bites in the country each year.
"His dad told us in the waiting lobby that there was a chance they're gonna have to amputate [his finger]. And we just knew, if they had to amputate it, or if he was going to be out for a long time, that was just gonna really hurt our team and it was obviously going to crush him," Antonelli said.
When Antonelli and other members of the Wando basketball team were not visiting Connelly, they were trying to lift his spirits by calling and checking up on him regularly.
In the end, Connelly persevered, he was back on the court. However, it wasn't easy. For his first couple of practices, he had a large cast on his finger. Due to this, he wasn't able to shoot quite to his liking, leading him to suffer mentally as well.
"At first, I thought I wouldn't have a future basketball career…[my teammates] are kind of the ones that got me motivated again… along with the coaches," Connelly said.
Although getting back into the swing of things was challenging, Connelly was determined.
"He's been doing really well in our preseason games, playing really tough. And he's just, I mean, to me, it looks like he's already back to where he was before, and he just looks great," Antonelli said.
His teammates have also noticed a shift in Connelly.
"I think this really made him more of a leader… I really respect [him] now because I think if a lot of guys got injured, they would just sit on their couch. But, Jackson was there every single day," Antonelli said.
Not only has this changed his mentality as a player, but this incident changed Connelly's perspective on life.
"This makes me more thankful. I mean, I could easily have lost my finger or I could have lost my life. Just makes you be more thankful for everything you
have each and every day," Connelly said.