December Faculty Member of the Month: Ashley Merwin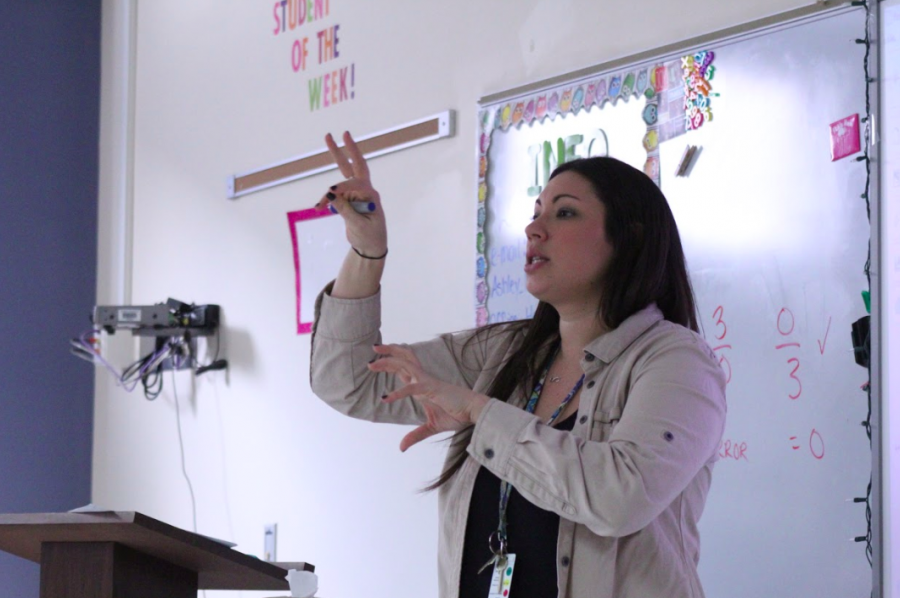 When she was little, spending her summer days playing "school" with her friends, Ashley Merwin had no idea she would eventually become Teacher of the Month years later.
It being her first year at Wando, Merwin, who teaches math ready and compressed algebra one, was surprised to see the clutter of administrators walk into her classroom the day before winter break.
"I thought I was in trouble at first, but then I remembered it was Christmas so I asked them if they were here to sing carols or something," she said. "I really asked them that."
Growing up, Merwin always knew she wanted to teach. It was something she enjoyed doing and knew she would be good at. As the years went on, she realized she excelled at math but struggled in English — this gave her an idea.
She knew from that point on that she wanted to help people who had weaknesses in classes just like she did. So she went to college for it.
At first she wanted to teach elementary because she "wanted to write on a chalkboard," but knowing her real struggles took place in her later years, she decided on high school.
Now she's on her fifth year teaching and loving every moment of it.
Being from New Jersey, she came down to Charleston looking for warmth and the beach, and only applied to Wando for a place to work.
"I love it here. The relationships you make with your students are most important. Seeing where they go and end up is amazing to witness," Merwin said.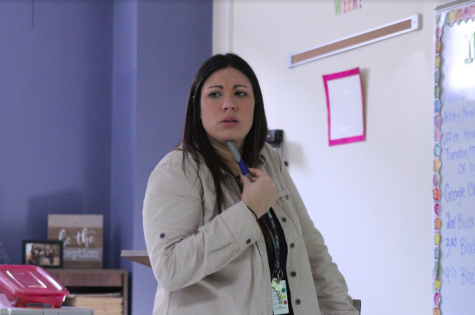 But she doesn't just teach — she also coaches.
Basketball has been a part of her life since she can remember, playing all throughout childhood, and now assisting the girls' JV team.
"Being there for a kid, whether in academics or on court, it lets them know that you care, and I want them to have that support," Merwin said.
At her old school in Maryland, she got to see students who believed they would never make it, finally get to graduate. She got to see them achieve their goals. This is her favorite part of teaching.
"Someone believed in them. Someone made sure they made it and I hope I can do that for my kids. I don't care if they memorize the quadratic formula, I care that they become nice people," she said.
Merwin knows that they won't always use math in everyday life, but being a good human being will be with them forever.