The Post Releases at Peak Relevancy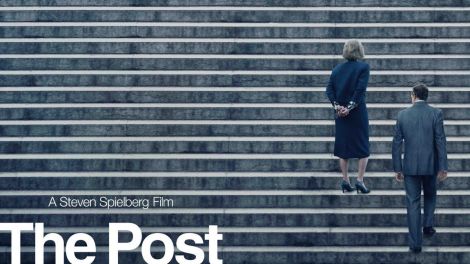 With the recent war waged against the press during this past year and the increasing pressure on advocacy for female rights, The Post came into theaters at the perfect time on Jan. 12.
The film portrays the true story of the release of the top-secret Pentagon study that revealed 30 years of government cover-ups and lies concerning the state of the U.S. involvement in the Vietnam War. But this time it's through the eyes of the up and coming Washington Post journalists and their continual fight against the competition — The New York Times.
Director Steven Spielberg, per usual, directs excellent films, and this one was no exception. The intense suspense, realistic humor and dimensional script brought this 1970s scandal back to life.
Even though it is an edge-of-your-seat movie through and through, the story was portrayed in a very realistic way — the fast pace of the newsroom, subtle humor, limited "Holywood" dramatization.
The film showed all dimensions of the process for releasing this study, showing clips of the war, the atmosphere of a newsroom, the growth of the paper and competition, the politics and law involved and each of the main character's own internal conflicts with the decision.
Meryl Streep, playing Washington Post owner Katherine Graham, beautifully shows her struggle with being the first female owner of a news publication and how little her opinion is respected by her male colleagues regarding her own company.
Over the course of the film, Graham gains confidence and realizes her own power and opinion in the Washington Post decisions, resulting in an incredibly inspiring and empowering side storyline. This lets the audience in on her personal confliction during the scandal. This aspect of the film is not as pronounced but is a very respect-worthy and necessary added touch.
The incredible A-list packed cast flawlessly nails their roles as the writers, Elizabeth Hannah and Josh Singer, take the audience into the minds and lives of Katherine Graham and Ben Bradlee, editor-in-chief of The Washington Post.
The Post thoroughly captured what the inside of the newsroom looked like during this time and how The Washington Post claimed a name for themselves among the big league papers. The film, despite having the setting of and ties to the early 1970s, really hit home with current events today.