Week 13: Jack Shipman, Boys Lacrosse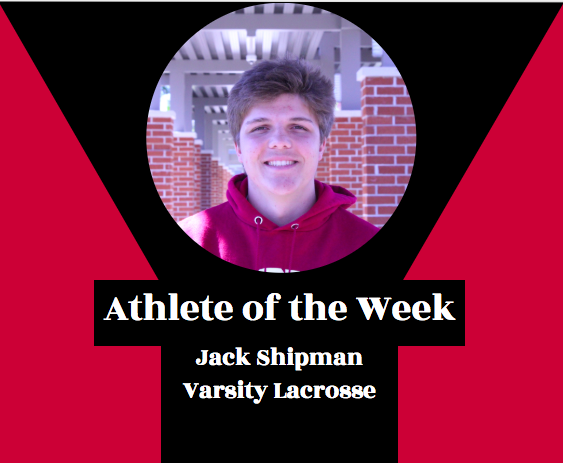 How has lacrosse shaped your life?
"I've played since I was five, so it's really helped me to form friendships and meet a lot f new people. It's lead me to where I'll be going to school for the next four years, Hampden Sydney up in Virginia".
Why do you play lacrosse?
"I play lacrosse because it's fun. I really like the culture with the team and hanging out with all my friends".
How's the season going so far?
We are undefeated so far, but we have a big game coming up against the state champions of North Carolina and their pretty solid with four division one commits, so that will be a tough game, but I think we can win".
What's your favorite memory regarding lacrosse?
My favorite memory from lacrosse would probably be back when I was eleven and won a braveheart…A braveheart is when instead of going into overtime, one player from each team goes against each other and whoever scores a goal first wins the whole game. That was for sure my best memory".