"Windy City" is a Welcome (Albeit Underwhelming) Return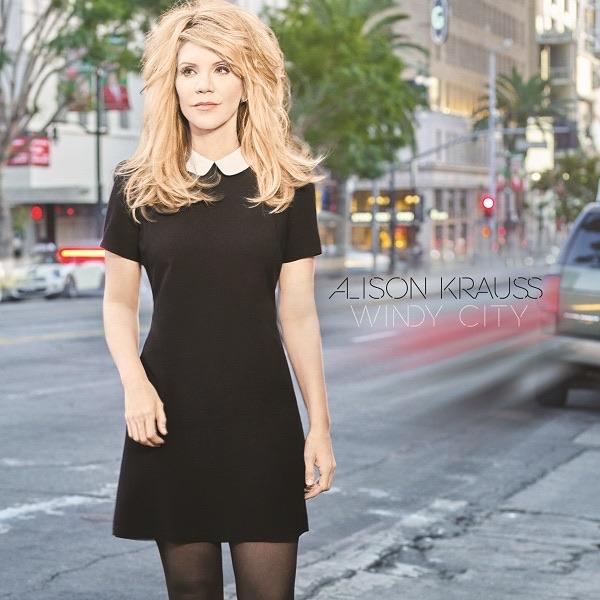 At first, "Windy City" feels like background music at best. However, as the album progresses, it just feels like a simple, stripped-down country album by a woman with an unbelievable voice, which is what I expected. Maybe a little more country than I necessarily wanted, though.
Alison Krauss, to me, has always done a great job at mixing what we love about bluegrass, folk, and country music. One listen to her classic, "Baby Now That I Found You," and you'll know exactly what I mean. That delicate mix lacked for me in this album. "Windy City" features ten covers of mostly classic and exclusively country songs.
For a super fan, the fact that the album is all covers could be disappointing, as Krauss's original takes on songs have offered so much over her career. And without the clear influence of several genres that we've become accustomed to, it's also rather one-sided.
"Losing You" is a definite stand-out and is naturally the most listened-to on Spotify thus far. Her voice is naturally so melodic and full of emotion. Most of the songs are extremely soothing, and come off like a long sigh. They tell tales in the form of ballads of heartbreak and loss. There is certainly a jukebox quality, which I truly don't mind.
"It's Goodbye And So Long to You" and "Poison Love" are two of the more upbeat tracks — cheesy but cute. They remind me of my hometown in southern Tennessee, where Krauss comes off as a good ole' country girl with beats that can keep your cowboy boots moving.
As this is her first solo album in 18 years, it was highly anticipated. It's being well-received very, already considered a contender for musical awards throughout the next year. I'm not exactly sure why it is receiving the acclaim that it is. While listening to this album I do not feel particularly whelmed. Amused, entertained — sure, but not submerged. My guess is that, next to the stadium country so prominent now-a-days, "Windy City" is a refreshingly traditional and safe album. A crowd pleaser to her country & bluegrass fans alike.
"Windy City" is by no means groundbreaking, but who could complain about new music from Alison Krauss? I would listen to a recording of her singing "Happy Birthday" and feel some type of way.