Game of Thrones never fails to entertain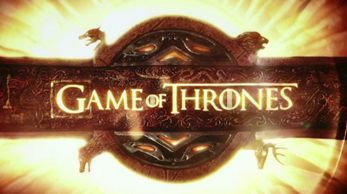 Winter is coming.
To anyone else, these are meaningless words. But when mentioned to Game of Thrones fans, one is met with an uproar of excitement.
The seventh season of HBO's most popular show, with 45 Emmy wins so far, did not fail its faithful viewers.
With powerful characters, such as Jon Snow [Kit Harington] and Daenerys Targaryen [Emilia Clarke] leading the shows final two seasons, the anticipation and demand was high for HBO.
With that, I found the shortened season, with seven episodes instead of its usual 10, to be quite lackluster in the beginning.
The timeline was unrealistic and sloppy compared to how they usual build the suspense for major events. I did not hate it one bit, I mean – it's Game of Thrones. I could never hate it. But I was not seeing what I saw in previous seasons, such as four and five, which quite frankly, I don't think anything can compare to.
Nothing stood out as exciting and everything felt too rushed to be considered important or vital to the plot. Characters were not staying loyal to their traits and no one was focused on the big issue that was coming to them. It was frustrating.
Then something happened — episode four, "The Spoils of War." And I won't spoil anything, but from that point on, it was the show I loved again. With action scenes and cliffhangers that make you want to pass out until next week.
Secrets that were seven seasons in the making were revealed and had, as one expects from this show — death. Lots of it. Nothing new to viewers like myself, but after waiting months for the new season, I felt rewarded.
Those final two episodes, "Beyond the Wall" and "The Dragon and the Wolf," will go down in history for the show, along with the famous "Battle of the Bastards" from season six, which had everyone unable to breathe for the 25-minute fight sequence. It was as everything had been leading up to this moment.
And once again — my breath was taken away.
Not only was the plot and direction amazing, but even the instrumental songs in the background of scenes gave me goosebumps. It all came together.
This season gave its biggest and best cliffhanger ending in my opinion, with a very small glimmer of hope in sight for the possible ways it could play out. Never ending theories to be produced. Overall, genius.
I wish I could say it was the show's best, but it definitely did not disappoint. Which, when you have over 16 million people watching, is impressive.
Just as well, I am as excited for the new season as I always am, which proves that they did well in executing such a difficult task.
It's emotional, empowering, and a way to escape reality for as long as I can. It deserves all the awards it can get, and given it's track record, most likely will.
But just remember, winter is coming, so bend the knee.