Meet the Eco-Warriors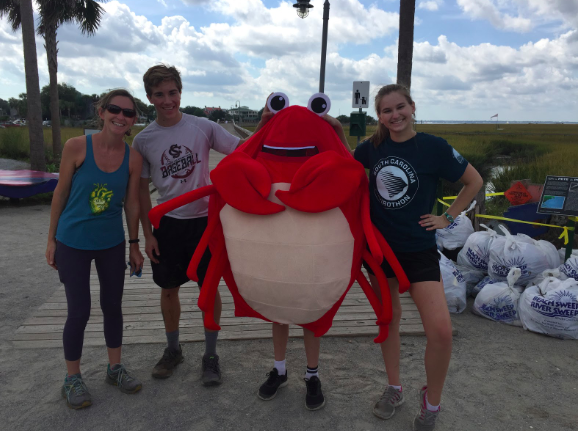 There are a few environmental clubs within Wando that work hard to start a change within the Wando student body.
Eco Warriors is a club that was started to raise awareness of environmental issues and to take supported action in addressing those issues.
The two advisors are Jessica Herbert, an environmental science teacher, and Caroline Albrecht, a math teacher.
"Basically it is a club for anyone interested on how they can be a positive impact on the environment," Albrecht said.
The advisors work along with the student co-presidents, Molly Miller and Michael Evans.
This year the club has held events that included a clean up at Shem Creek with the Town of Mount Pleasant, and a marsh sweep with Charleston Water Keepers.
They are still in the midst of planning future events for this year, but they hope anyone and everyone interested will come out to help.
The club is open to any students interested on making a environmental change in their own town or learning about some issues that affect cities all over the world.
"You don't have to be in environmental science or have any background knowledge, you can always show up and help out with a clean up," Albrecht said.
Also the club has recently been granted a $1,500 recycling grant through DHEC that they applied for.
"We will have $1500 that we can use to help recycling efforts throughout Wando," Albrecht said.
The recycling efforts could include recycling old school supplies, chip bags, or even old candy wrappers; because Charleston County does not recycle these items.