"24K Magic" Review + EXCLUSIVE Tribal Jams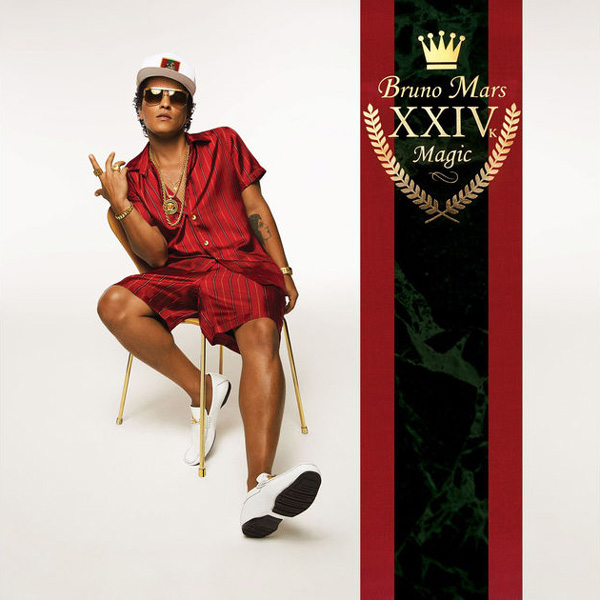 Bruno Mars has never been one to hide his influences.
He began his professional music career as a hard-working songwriter, penning some of the best earworm choruses of the past decade. As he progressed as a solo artist, his output was dubbed increasingly retro by music critics and moms alike. His newest album, "24K Magic," is the peak of Mars's signature showman style.
On many tracks here, the uncanniness to his classic R&B source material borders on blatant rip-off. The namesake lead single encompases what the synth nerds of Chromeo have been doing since the turn of the century. Everything after the first verse of "Versace On The Floor" might as well be a direct sample of Marvin Gaye's classic slow jam, "Sexual Healing."
However, the copyright-baiting vibes on this album aren't necessarily ingenuine. In fact, they're at the core of its personality. The party-oriented lyrics here offer almost nothing unique about Mars's personality. The character instead surfaces through Mars trying on the different hats of his musical idols.
"Perm" has the pint-sized pop star doing his best James Brown impression for a new generation. Throughout the latter half of the album, he's adding his own modern flair to the early '90s R&B/hip-hop that no doubt cycled through his old Walkman.
At the very least, it's one of the most fun albums of the past year. Especially in such an uneasy time for America, we could all use a little bit of Mars's endless party in our lives.
Below, check out an exclusive Tribal Jams playlist featuring the not-so-subtle musical influences of each track on "24K Magic."