'A Dog's Journey' is the perfect idea of a happy-sad movie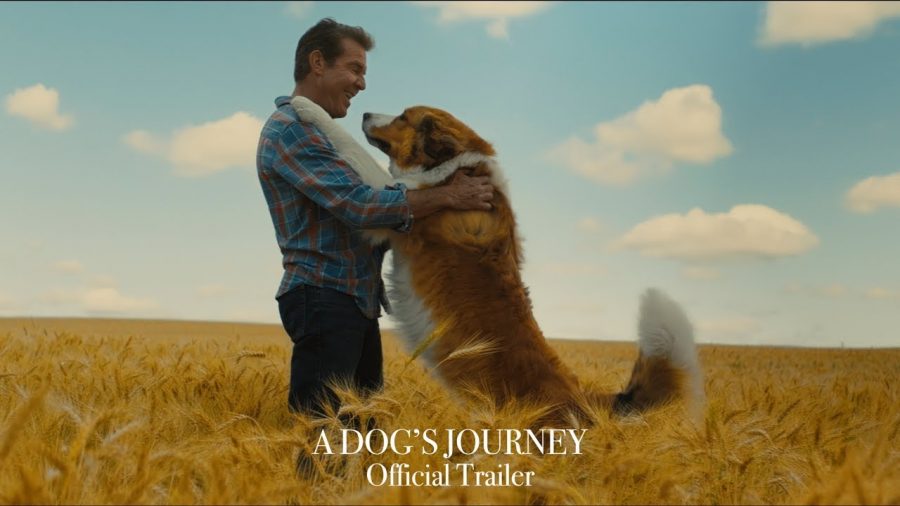 The best way to explain this movie is happy-sad. I spent an hour and 48 minutes smiling through my tears.
A Dog's Journey continues the story of a dog named Bailey which began in the 2017 film A Dog's Purpose. Bailey is reincarnated into different bodies and cycles through a variety of owners, but in the end, he finds his way back to Ethan, who owned him as a boy.
This sequel follows Ethan's granddaughter, CJ, through her life as a reincarnated Bailey tries to protect her from harm.
Going into this movie, I was expecting a feel-good film that was completely unrealistic. But, I was pleasantly surprised. It had dark topics like alcoholism, homelessness, cancer and death. But, these tragedies didn't define the movie or the characters. Their purpose was to show how dogs can help people cope with challenges.
I've seen movies that center around a tragedy and leave you devastated. I've also seen movies that dodge any serious content or emotions. But, A Dog's Journey managed to find a balance between mushy and depressing. Even the sad parts had a hopeful undertone.
Today's media harps on all of the problems in society. It was refreshing to see these topics from a different perspective. Alcoholism was complemented by redemption, homelessness by kindness, cancer by perseverance, and death by acceptance.
Not all tragedies are black and white, and not all endings are happy or sad. In real life, they're normally just happy-sad.