A unique flavor is discovered in Charleston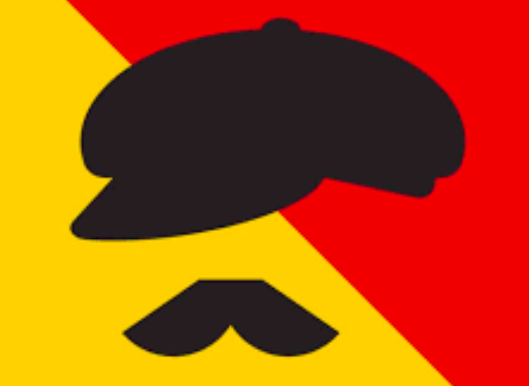 In a young and up-and-coming neighborhood deep in downtown Charleston, there's an inconspicuous little tan building with a saucy surprise. With an address like 624½ Rutledge Ave., you know it's gotta be cool.
And it is. It's Uneeda Sicilian, a thin-crust style pizza joint. With new mouth-watering recipes and a unique take on a classic dish, you need a slice of this pizza.
The menu is simple and straightforward, with fast cooking times and no BS. Complete with grunge dim lighting and a small collection of LED novelty signs, the restaurant is something of a New York City pizza by-the-slice dive.
When it comes to the pizza itself, you can order either by the slice or a whole pie: two slices for $5 and a pie for $20.
There are three distinct flavors: cheese, pepperoni or broccoli rabe. Yes, broccoli pizza. The initial offer of that vegetable-laden title made me cringe slightly, but that's exactly what made me order a whole pie. I also ordered the cheese pie in case of a broccoli disaster.
I took my pick from a small collection of metal chairs and tables on their outdoor patio. The outdoor seating is right by the road, so I don't recommend coming here if you're looking to dine in.
Although the location was not ideal, carryout is most definitely available for those who prefer a more idyllic environment.
I waited about 10 minutes before my name was called. I carried the warm boxes to the small table and opened the first box. Cheese.
This pie was not your traditional plain cheese. It was laden with all types of different cheeses, and the sicilian style crust was firm and crunchy, with undertones of garlic that melted in your mouth. There was a thin layer of olive oil spread across the crust and pooled like the fountain of youth into the middle. It was pizza gold.
The next box I opened cautiously. I took a bite. And another. And another. This is the new age of pizza creation. I could not even taste the broccoli to be honest, just a unique spicy sauce and a real good feeling from my taste buds. Flavorful and complicated with layers upon layers of cheese, oil, grease, pepper and spice. This is what you'd call an everything-but-the-kitchen-sink pizza.
I finished the meal with a nice glass bottle of Boylan soda, black cherry flavor. A satisfying and fizzy drink that made for a well-rounded pizza dinner.
Uneeda pizza is an affordable and satisfying choice for your taste buds. The pizza is great and the prices are even better. With a slightly awkward location on a busy corner street, carry out is probably your best option. It's open daily from 5-11.