Cypress Garden is a serene and beautiful place to visit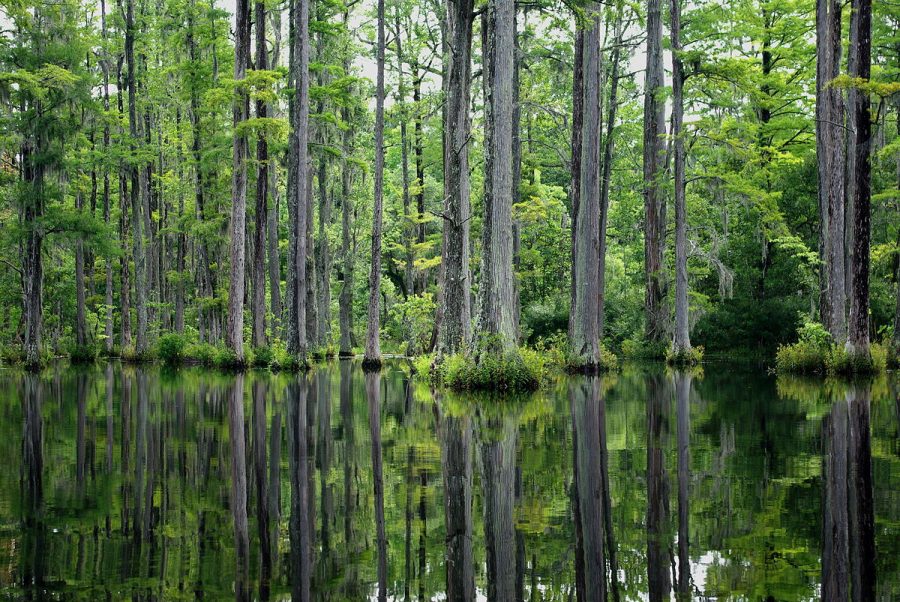 Bailey Cox, Staff Writer
May 21, 2019
Nature's beauty is the greatest gift ever created and given to us. Nothing man made can ever touch what nature created itself. Although, it is possible to make profit off of nature's creations.
South Carolina is one of several states that is known for its historical monuments and natural beauty. One of those beautiful nature sights is Cypress Garden in Moncks Corner.
Cypress Gardens is a swamp and garden area that was a part of the Dean Hall Rice Plantation. Sixteen movies and television series have been filmed here, including The Patriot, The Notebook and Cold Mountain.
However, it hit rough patches through the storms of Hurricane Hugo and the thousand year flood in 2015.
After Hugo in 1989, the park was closed because of the amount of damage including debris, broken tree limbs, buildings wrecked and etc. The park reopened a year later.
In October 2015, the park was closed down due to damages from the thousand year flood that took place around Berkeley, Charleston, Georgetown, Horry and many others. The water from the flood went up to 15 feet high in some places and tore buildings out of the ground.
But on April 13, Cypress Gardens officially reopened.
Cypress Gardens is open daily from 9 a.m. to 5 p.m.
Cypress Gardens features a butterfly sanctuary called "Butterfly House" where you can walk into a greenhouse and be surrounded by butterflies of different kinds with many kinds of plants.
Included in Cypress Gardens is a sanctuary that consists of different kinds of fish, snakes, lizards and frogs, along with a model of an alligator that measured at over 12 feet.
Many people come for the boat rides through the swamp area, although you may have to wait. You can either ride as a family and row yourselves or have a staff member row.
People also come for the three and a half mile walking trails where you can see the swamps, trees and flowers.
Since Cypress Gardens reopened, I can say that the place is more beautiful than I remember from when I was five years old.
The boat rides are super relaxing and fun — you see so much. The walking trails are pretty and peaceful, along with the "Butterfly House." And the "Swamp-quarium," the sanctuary is exotic and interesting.
Great place to go, peaceful, for a low cost.