Hugh O'Brian Youth Leadership Seminar Brings Together Students from across South Carolina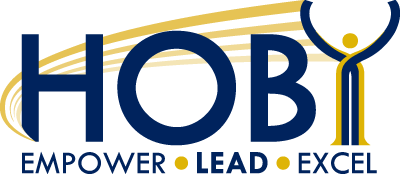 "Hey, HOBY?"
"Hey, what?"
"What do we think of *insert anything here*?"
"Outstanding! O-U-T-S-T-A-N-D-I-N-G. Out-out-outstanding!"
My sophomore year in high school, I was nominated to attend South Carolina HOBY, the Hugh O'Brian Youth Leadership Seminar. Upon hearing the news, I begged my mom not to make me go. I figured it would be the most boring weekend of my life. A leadership conference? Yeah, right. Definitely how I wanted to spend my Memorial Day weekend — for three days on a college campus with a bunch of losers.
Driving into Furman on Friday morning, the HOBY volunteers shouting along the sides of the road made me sink down into my seat. How had I gotten myself into this? My dad dropped me off that morning, and I hugged him goodbye and walked into an auditorium with the attitude that I was going to have the worst weekend of my life.
Boy, was my mindset wrong.
The Ambassadors, or attendees of the seminar, are split into groups of around eight or nine. I still talk to all my group members to this day. I met my best friend at HOBY. She lives in Swansea. I've seen her three times since May 2016. But we talk every day, and in the year since our HOBY seminar, we've done nothing but get closer.
The seminar passed by at the speed of light. By Sunday afternoon, I had whiplash. So much had happened in the short three days.
A social, a talent show, a score of seminars, several group bonding activities, community service projects, breakfasts, lunches and dinners. And of course, several hundred "outstanding" cheers (along with every other cheer in the book). After the banquet Sunday afternoon, I packed up all my things into my mom's car and we headed home to the now-dull Mount Pleasant.
I vowed to return the next year to volunteer as a Team Alumni.
Returning to Furman University in 2017 brought me a lot closer to my HOBY family. Exactly one week after the death of one of my friends, I wasn't even sure I was going to be stable enough to attend something that would require so much from me.
This year, HOBY became so much more to me than a weekend my sophomore year that I thought was going to be boring. HOBY became my strength when I needed it the most.
I thought I had learned and gained so much from my HOBY seminar, where doing community service activities made me feel empowered to bring some of my new leadership skills to the lowcountry. But during my times of grief, I gained so much more from HOBY than I could have ever imagined possible.
I gained a smile for the first time in a week. I gained a hand to hold from my best friend when I needed it. I gained hugs from my fellow Team Alumni and Ambassadors alike. I gained the feeling of being able to help the Ambassadors find their passion. I felt like I brought more to the table than I could've ever imagined. I was living through Faith.
During what had to be the worst week of my life, HOBY brought me happiness. HOBY brought me back to my friends. HOBY introduced me to a family I will never forget.
HOBY is powerful, impactful, amazing.
HOBY is outstanding.